Akaylar has been established in 1968 as a Ship Owners company with office in Istanbul, Turkey. We focus Dry Cargo vessels with experienced management standards and skills activities under name of Akaylar Shipping. The core activities of the Akaylar Shiping are: Worldwide transportation of dry cargoes and traded in Black Sea, Marmara, including Europe Short Sea, East Med and West Africa, as well as operating geared and gearless multipurpose general cargo vessels traded worldwide.
The main commodities handled by our fleet are such as mainly Steel, Fertilizer and Agriculture products. Akaylar Shipping, is the solution for the customers transport needs for various type of cargoes. We use our experience and concentrate on operating modern, efficient and competitive tonnage to the benefit of our clients. With this diversity in our experience and modern tonnage we can guarantee just-in-time deliveries and smooth for nearly every cargo or freight contract.
Our quality management system is applicable to commercial, technical and operational management a fleet of specialized multipurpose general Dry Cargo vessels, member of high quality class organizations including pollution prevention requirement of International Maritime Organisation (IMO) resolution and regulations such as International Safety Management Code (ISM), Safety of Life at Sea (SOLAS) and as well as the Maritime Labour Convention (MLC). Combined with highly skilled and experienced management, operational, technical and human resources staff, we blieve our company offers our customers a complete and professional shipping and transport service over the world seas.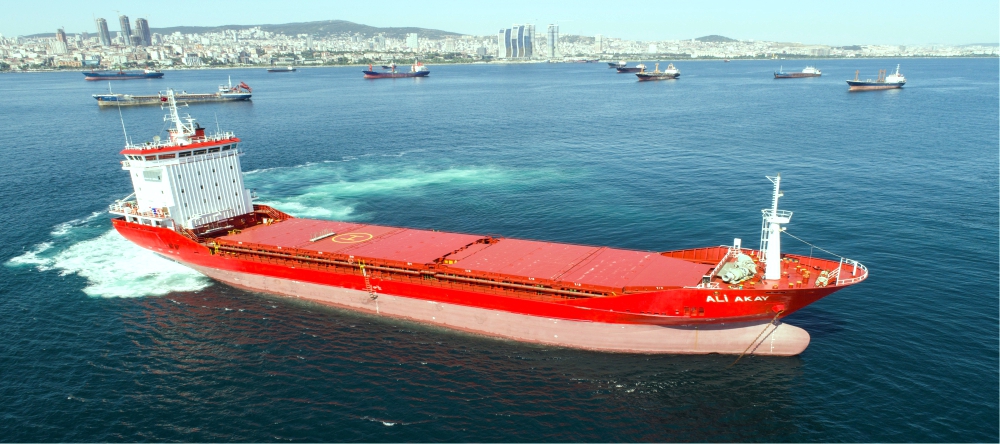 Akaylar, Chartering Department has been established in 2002 as a Brokering company. The Akaylar Shipping acts as an exclusive, panel and competitive based with experienced and reliable brokerage and freight consultant services in the field of Dry Cargo Chartering. Akaylar Shipping, can create the most cost efficient transport solutions by making a perfect match. Due to our long experience, independence and established relationships between Turkish and International Ship Owners and Charterers, we have the best prerequisites to create the most profitable solution for all parties.
What We Fix
Akaylar glad to share portfolio of fixtures that usually fix. We kindly request your understanding about our fixtures and charterers name, which need to stay private, but in case of request we can share our portfolio being private and confidential. We are exclusive brokers of Turkish biggest Mineral producer and trader. We fix their Mineral shipments between 40.000 up to 45.000 metric tons loading from Turkish Black Sea to Worldwide. On the other hand, we are active on Fertilizer market and we are exclusive brokers of Swiss based Fertilizer trader. We fix their Urea, Ammonium Nitrate, DI-Ammonium Phosphate shipments between 3.000 up to 30.000 metric tons loading from Black Sea and Central Med to Turkey. Next to this, we are active on Agriculture market and we are one of the panel brokers of Turkish based Agriculture trader. We fix their Agriculture shipments for River Type vessels loading from Azov Sea to Turkey. In addition, we are also active in Steel market and fixing Steel Products shipment up to 15.000 metric tons loading from Black Sea and Turkish East Med to Worldwide being one of the direct brokers of Turkish and International Steel Products producers and traders.
Apart above commercial representatives, we fix other type of Dry Cargo shipments being a competitive brokers directly with our Turkish and International charterers. Next to this special Project, Part Cargo and RO-RO shipments are also considered with multipurpose vessels. Akaylar Shipping, ready to fix your vessels and/or your cargoes with our large portfolio of Charterers and Ship Owners.
Akaylar acts as one Time Charter Operators or Full Ship Management acting on behalf of third party Ship Owners since 2013. Akaylar Shipping's strategy has evolved throughout time, to become a ship operator.
Its past expertise remains and plays an essential role in Akaylar Shipping's ability to offer its customer [whether Ship Owners or Charterers] valuable services, where no aspect is left to chance. Akaylar Shipping focuses to operate and manage for all types of ship tonnage segments. In association with our large portfolio we offer an efficient service with a dedicated team of Chartering and Operational professionals including Technical, Crewing, International Safety Management Code (ISM), Maritime Labour Convention (MLC), Flag State Control, Port State Control and Classification Society rules.
Akaylar operates on its own as well as in conjunction with commercial partners, a number of vessels under short, medium or long period charter or full ship management whether operating on the spot market or in the scope of our contractual commitments, our large portfolio enables us to provide an efficient and flexible service to match the particular needs of each of our customers.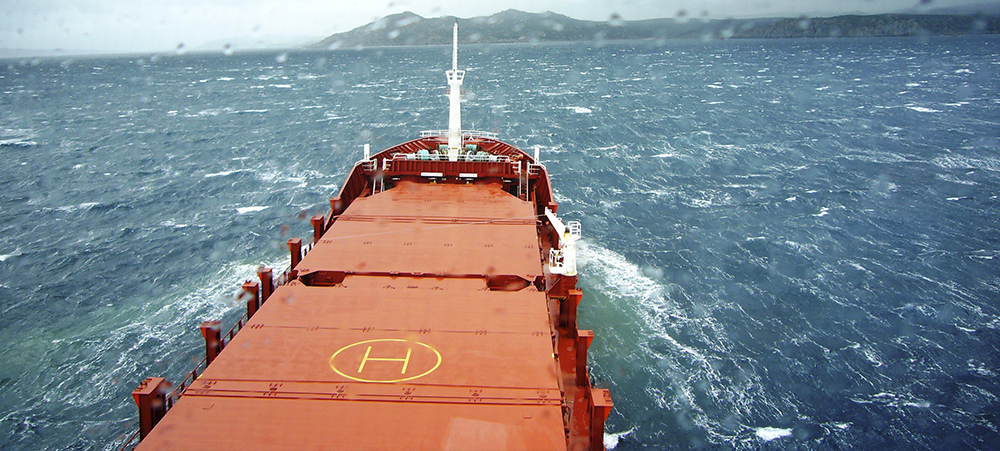 Akaylar, Agency Department was founded in 2012 and ready to act as ship agent for your cargoes and vessels in ports of Turkey. Our Istanbul office covers the all ports of Marmara and Transit Bosphorus Straits and Transit Dardanelles Straits. We also coordinate calling at all ports of Turkey with using first class sub agents where we do not have a local office. We believe that the success of our Agency Department in matter-of-fact efficiency and competitiveness of our services. We are ready to provide the best service for protecting our achievements to our customers together with our experienced management and operation team.
Services
- Transit Bosphorus and Dardanelles Straight - Coordination - Ordering Bunker and Lubricants - Delivery Spare Parts - Delivery Provision - Mail, Documents, Packages To and From Ship - Coordination Launch Boat Services and Pilotage - Pre-Arrival Notifications - Letter of Invitation Arrangements - Transportation Crew - Accommodation Arrangements - Cash to Master - Covering Cargo Documentation - Inward and Outward Clearance - Other Services on behalf of Charterers and Ship Owners